After the GNOME 40 mockups release, the obvious expectation for me was that GNOME will have a normal dock at bottom, but It's been a long time since then, and the dock is only in Activities

I think it's obvious to everyone that without a full-fledged dock, GNOME can't be used more productively.
I made examples to make it more interesting

One of the most trivial examples is the app menu, to open it you have to open Activities, then open app menu.

With Dock, you just click to app menu, and it opens app menu.

Also, because of the lack of a dock, you can't quickly switch between applications, It's especially painful when you have a lot of opened apps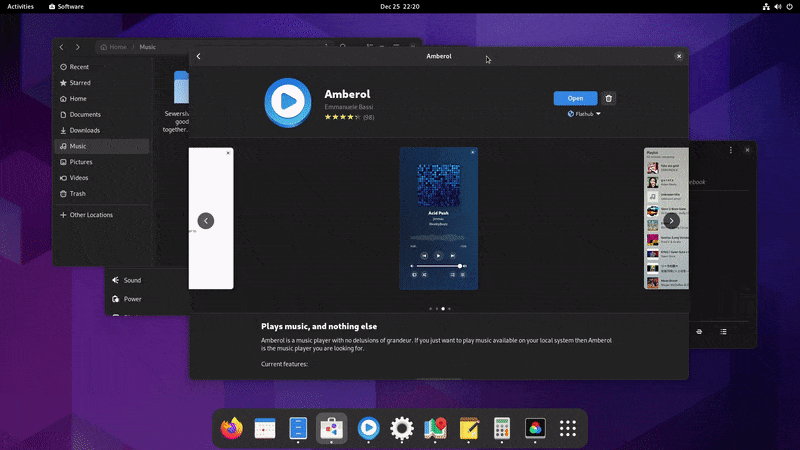 ESPECIALLY IMPORTANT! You cannot drag and drop files between applications

It's super convenient, to use dock while drag n drop when some app is hided.

Also, the dock can be used for quickly switching between apps that opened at full size (can also be handy for drag n drop).

I could give more minor examples, where dock is convenient, empowering etc. But I'm too lazy.
My main message is that GNOME lacks of dock enhancement, it is very strange that it is still only in Activities and cannot be used everywhere