The Location Services icon is currently displayed in the top bar:
Why? Where can I see what's happening? I tried looking in Settings → Privacy → Location Services but nothing is listed: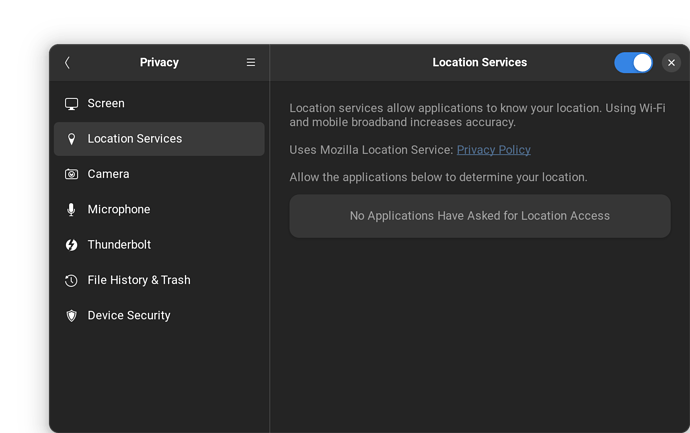 The icon is unlabeled and unclickable. What action am I supposed to be able to take in response to the icon calling my attention?