This is how the online documentation for Gio looks

And this is how the documentation from the AUR package glib2-docs-git looks like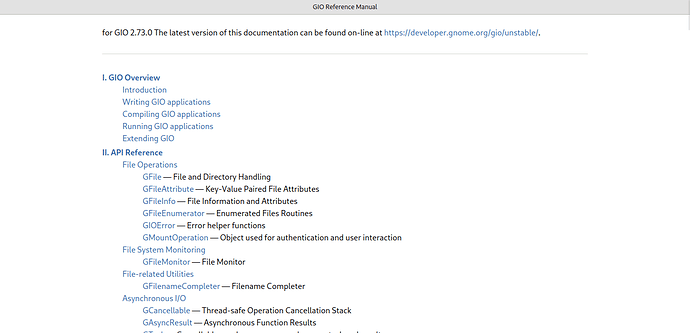 The online version is for Gio 2.72 and the AUR version is for Gio 2.73.0. So, the documentation built from the latest git version of GLib is still using the old style while the online version is somehow using the new style.
EDIT: I also manually installed GLib from source with meson build -D gtk_doc=true && meson compile -C build instead of the AUR package and it still has the same result (that is, it has the old style of documentation).
My question is "How do I get the documentation with the new style?" and I don't want it online. I want it locally on my computer which I can access without having to connect to the internet.